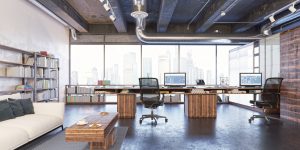 Is your office space in need of an AC installation service in Dublin? Welcome to Complete Air Conditioning. We are a committed company that can provide a large array of air conditioning services to the highest possible standards. We provide clients with air conditioning systems that are closely aligned to their business requirements as we understand the unique challenges faced by companies of all sizes – so you know we are the corporation you need to contact.
AC Installation in Dublin
Our business approach focuses on maximising existing air conditioning system investments while deploying solutions that are scaleable and future-proofed. You will be pleased to know that all of our experts are fully trained and have a wealth of experience in providing our services to both the private and public sector. Not only can we install your system for you, but we are also able to carry out preventative maintenance for all air conditioning systems.
Here at Complete Air Conditioning, we understand that the temperature of the workplace is a crucial element if you want your workforce to be comfortable, creative and productive, which is why we will provide quality climate control systems and an excellent support service that will benefit the staff and the business. We also hold great pride in sustaining our exceptional reputation for our customer advocacy and devotion with each of the clients we work with. Customer happiness is something we take incredibly seriously, which is why we always ensure our clients are 100% satisfied with their AC installation service in Dublin.
If you are looking for an AC installation service in Dublin, then get in touch with one of our experts today. You can obtain a free quotation for our services by calling us on 01 8530252. If you have any queries, you can provide your contact details on our website, and we will reply back within one working day.