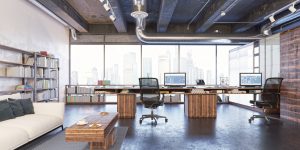 Does your air conditioning system need maintenance? Are you looking for an air con service in Dublin? Complete Air Conditioning is a heating and cooling solution specialist that provides a diverse range of air con services in Dublin to businesses of any size, that ranges from new builds, VRF and VRV to split and multi-split air conditioning systems. The services that we provide are centred and focused on maximising existing air conditioning system investment, and deploying solutions for businesses that are scalable and future-proofed.
Looking for Air Con Service in Dublin?
Complete Air Conditioning ensure that a safe working environment is established in every job, and this is done by complying with strict health and safety policies and operating procedures. The Complete Air Con team are reliable and professional, and always aim to provide a high-quality installation service that is in line with EU and Irish safety standards.
Having planned maintenance on your air conditioning system is very important, as it would avoid unnecessary and costly repairs to the A/C system. Our highly skilled and fully trained air con engineers will carry out regular visits and maintenance to the system to make sure it operates at optimum efficiency. The air con service in Dublin we provide will reduce wear and tear to the air conditioning system and will reduce the energy bills of the premises, as it will be performing at this level of optimum efficiency.
Complete Air Conditioning is the market leader in preventative maintenance for A/C systems, and we have strong and longstanding relationships with many of the leading refrigeration equipment manufacturers and parts providers.
Do you need an air con service in Dublin? Contact Complete Air Conditioning on 01 8530252 or you can email to info@completeair.ie with any queries you have. Otherwise, you can insert all relevant information into the required fields of our Contact Form, and one of our customer service advisors will look to respond to the enquiry as soon as they can.