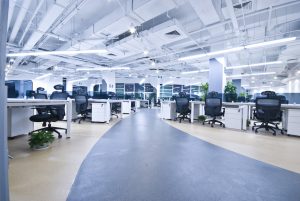 Have you been looking for a company that offers air conditioning services in Dublin? Welcome to Complete Air Conditioning, a leading company providing heating and cooling solutions to businesses nationwide. We have been established for several years and have worked in offices on both small and large scales. To enquire about our excellent air conditioning services in Dublin, get in touch with a member of our team today.
We offer a full scope of air conditioning services in Dublin and support including the design, installation, repairs, maintenance and support for air conditioning systems. We aim to create systems that are wholly tailored to meet your business requirements and that adapts to the environment. Our professional approach enables us to make the most of existing cooling systems whilst improving it by adding more advanced and top-of-the-range features. We provide air conditioning systems to offices, large commercial buildings, portacabins, nightclubs and bars, restaurants, retail outlets, hotels, and many other places. Just head over to our website for more information on our air conditioning services in Dublin.
Here at Complete Air Conditioning we have a team of dedicated experts who are always on hand to help, from the initial consultation through to the aftercare stages. We only use top of the range equipment when working within your premises, and we have invested heavily in the best equipment available to us on the market in order to produce a seamless finish every time. Our air conditioning services are first class, and we can even arrange for you to have a maintenance plan after the installation.
If you would like to enquire about our air conditioning services in Dublin, please do not hesitate to get in touch with a member of our excellent customer service team today. Give us a call on 01 8530252 or send us an email to info@completeair.ie and we will get back to you as soon as we possibly can.