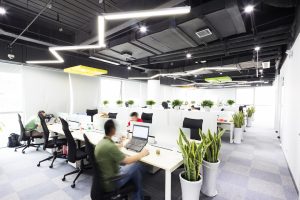 Are you in need of a reliable and trustworthy air conditioning repair service? If the answer is yes, then Complete Air Conditioning is the company you need to get in touch with today. We are an established air conditioning company offering some of the very best services in the industry. Whether you have air conditioning units for your office or home, we can tailor our services to meet all of your needs and wants. Just give us a call today to book an appointment with one of our professionals.
If you are in need of an air conditioning repair service, we have an extremely large team of professionals who are dedicated to providing a quick and efficient service to all of our customers. All of our professionals are fully trained to deal with all types of air conditioning systems, and can provide you with a service that you will be left completely satisfied with. We have worked throughout a wide range of industries in Ireland; so you know that we are the company you need to get in touch with today.
Why Try Our Air Conditioning Repair Service?
As a leading company offering a fully comprehensive air conditioning repair service, we will make sure to keep a clean and tidy working environment at all times. We appreciate that having work done in your office or commercial establishment can be highly inconvenient, which is why we aim to be as discreet as possible and will complete our work to an extremely high standard within a short time frame.
Not only can we provide you with an air conditioning repair service, but we are also able to offer you routine maintenance plans that suit your budget and needs. We can also provide you with new builds through to design VRF, VRV, split, and multi split systems, cold rooms, blast chill rooms, dairy walls, supermarket refrigerations, and much more. For more on our high calibre products, please head over to our website today.
To speak with a member of our team about our air conditioning repair service, please do not hesitate to give us a call today on 01 8530252. We are always more than happy to answer any questions or queries you may have, and will be able to book you in for a time and date that suits you. Alternatively, send us an email with your contact details and query to info@completeair.ie and we will get back to you as soon as possible.