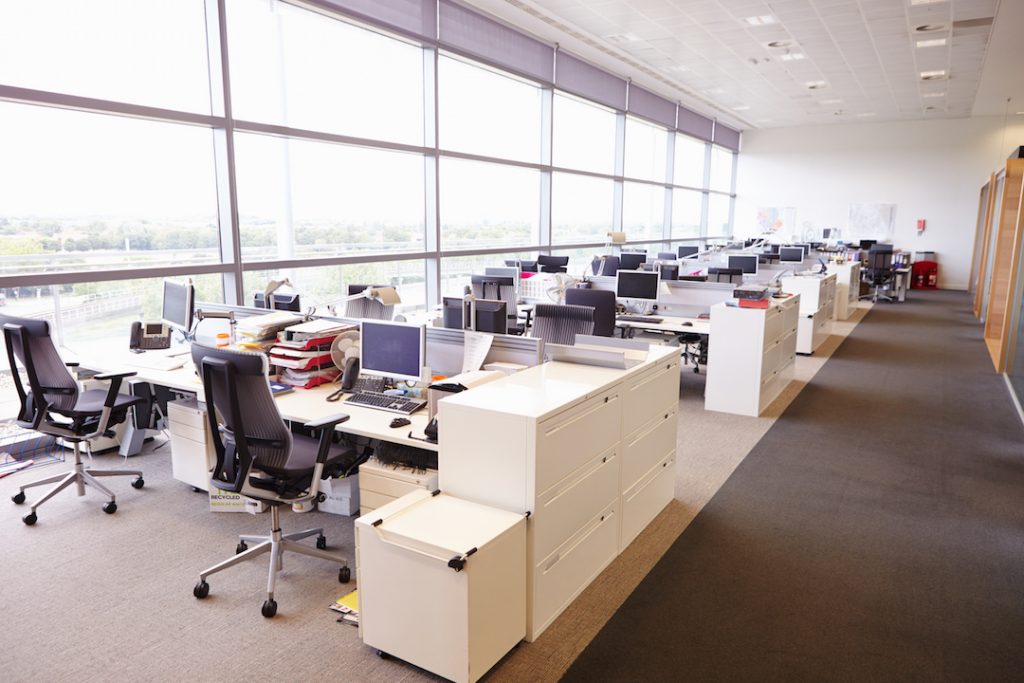 When commercial air conditioning units start to cause problems, this can be extremely frustrating. Perhaps your air conditioning unit is blowing out warm air, vibrating or making strange noises, emitting a strange odour, or not turning on and you're panicking about getting it fixed. When your unit starts suffering from problems, it's important to get it repaired promptly for a wide number of reasons; from avoiding costly repairs, to keeping your staff happy. 
Here at Complete Air Conditioning have put together this post, to share with you some of the benefits of getting your air conditioning unit repaired promptly when it starts causing you problems. We specialise in the installation, maintenance, and repairs of air conditioning units in Ireland; serving clients in a wide range of industries with our cooling systems. To learn more, read on and for further information on our air conditioning repairs in Ireland – head over to our website today.
Avoid Costly Repairs in the Future
One of the most important reasons to have your air conditioning unit promptly repaired when it starts causing you problems is to avoid costly repairs in the future, that might be needed if you don't tend to your broken unit right away. We all want to keep our costs down as much as possible, and by getting your air conditioning unit repaired right away you can help to keep costs at a minimum. If you leave your air conditioning unit without having it repaired, the costs might end up escalating as your unit might require further repairs.
Ensure the Problem Doesn't Become Worse
Another reason to get your air conditioning unit promptly repaired when it starts suffering from problems is to ensure that they don't get worse – and cause you more hassle, and money. If you leave your broken air conditioning unit without getting it fixed, the problem can easily develop and become a much more serious issue which will need further repairs. This can lead to more problems with your unit, and potentially put it out of order completely. To ensure that your unit doesn't end up out of order, it's best to get it repaired quickly.
Allow Your Business to Remain Cool and Comfortable
You also want to get your air conditioning unit repaired promptly to allow your business to remain cool and comfortable, and keep the climate controlled and steady. This is key whether your air conditioning unit is in an office block and you want your stay to feel happy and comfortable, or in a retail store and you want to make sure that your customers are happy with the temperature. By having your air conditioning unit fixed promptly your unit will be back to working efficiently and smoothly in no time, keeping your employees and or customers happy.
Looking for Repairs for your Air Conditioning Unit in Ireland?
If your air conditioning unit in Ireland is currently causing problems and needs repairing, then why not contact our team at Complete Air Conditioning today?
We provide a wide range of services for air conditioning units, which includes the installation, maintenance and repairs. Whatever issue your unit is facing, our expert team will be able to help. We have over 20 years of experience in the market, so you can rely on us to provide you with the highest quality services for your air conditioning unit.
We work with clients across a wide range of industries, so whether you work in an office block, a large commercial building, a restaurant, or a retail store then we will be able to help. We work on a range of air conditioning units to provide our installation, maintenance and repair services, whether your business has a split system, a multi-split system, a VRF, or a VRV.
Interested in Learning More About Our Air Conditioning Repairs?
If you're interested in learning more about our air conditioning unit repairs in Ireland, you can get in touch with our team today. You can fill out our online contact form, and a member of our expert team will be in touch with you shortly to discuss your requirements. You can also reach us by giving us a call on 01 8530252, or by sending us an email to info@completeair.ie.