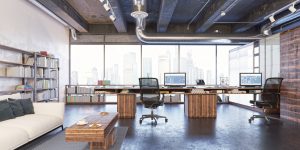 Are you considering having air conditioning installed into your home? Here at Complete Air Conditioning, we provide a wide range of services for domestic air conditioning in Dublin. With many years in the industry, we are sure that whatever your air conditioning needs may be our experienced team will be able to help. 
When choosing Complete Air Conditioning for your domestic air conditioning in Dublin we can assure you that every system we install is fit-for-purpose and future-proofed. With our air conditioning, you will never have to worry about costly and unscheduled modifications or major repairs down the line. We pride ourselves on the incredible quality of our products and our ability to specify, deliver and maintain environmentally appropriate air conditioning systems that stand the test of time.
Looking to Get Domestic Air Conditioning in Dublin?
Domestic air conditioning in Dublin has become more and more common in many homes throughout the UK. Our homes are now being constructed to be more airtight and with less thermal mass to absorb heat so now, unfortunately, more traditional methods of staying cool just don't seem to have the same effect. Summer temperatures are also regularly higher than they were a few years ago, so many of us are looking for ways of keeping our homes cool. Domestic air conditioning in Dublin will keep you comfortable throughout the day and can significantly aid sleeping at night through hot spells. Depending on where you would like the air conditioning, how many units you would require and your budget our team will find the best solution for you. Every property is different and therefore your air conditioning system will be too.
We always ensure that we establish a safe working environment for every job that we undertake. Every member of our team will adhere to our strict health and safety policy along with our operating procedures. All of our engineers are reliable and professional at all times and we can guarantee that all of our work is completed to the highest standards. All of our work practices are also in line with Irish and EU safety standards. 
If you would like to speak to a member of our team about domestic air conditioning in Dublin in more detail, please don't hesitate to contact us. You can call us on 01 8530252 and we will take the time to discuss your needs and requirements in more detail. Our friendly team will then be able to provide you with any further information you require regarding our services and products.