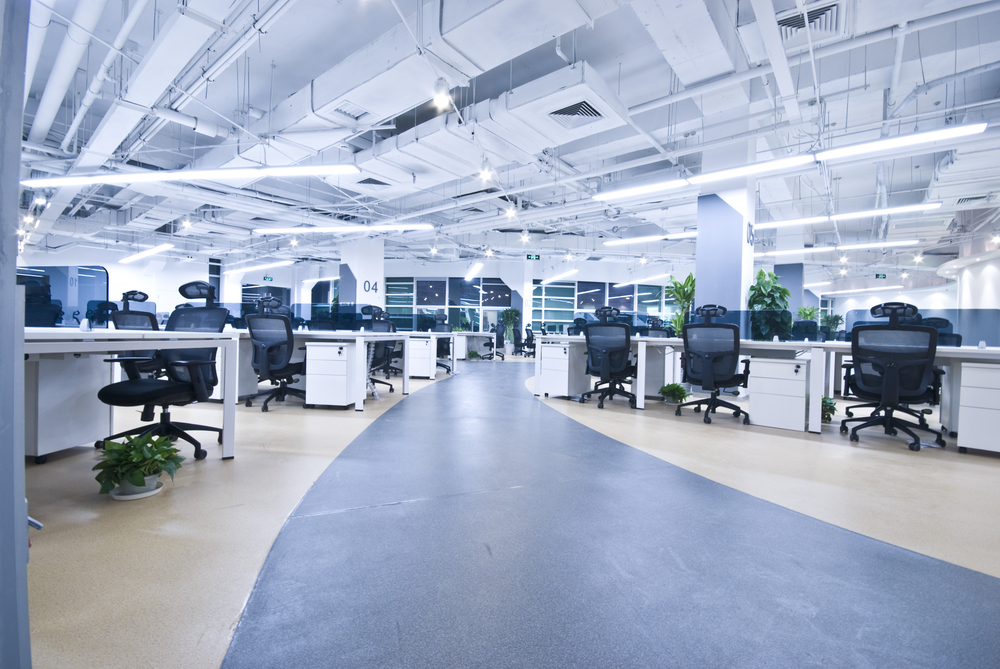 We want our office staff to feel cool and comfortable whilst they're working which means choosing the right air conditioning unit for your office to keep the temperature controlled, stable, and your workers happy. This is especially important in the warmer months, as temperatures increase and working in an office environment without air conditioning can be challenging.
Here at Complete Air Conditioning, have put together a short guide with some tips on how to choose the right air conditioning unit for your office in Dublin so you can get it right the first time. We are air conditioning specialists based in Dublin, providing a wide range of services for air conditioning units including installation, maintenance and repairs. To learn more, read on and for further information on our air conditioning installations in Dublin – visit our website today.
Air conditioning systems are costly investments, so you want to make sure to choose a high-quality system that will serve you for many years to come. The quality of your system is important as a lower quality and cheaper system will most likely cause you problems that you will need to repair, meaning costs and hassle. If you opt for a high-quality and reliable system, you can be sure that it won't cause you any unnecessary problems and incur any further charges.
You also need to consider the size of your premises, as this is vital to choosing the right capacity air conditioning system for your office. The capacity of the unit you opt for will depend largely on the size of the room or premises that you are going to install it in, so think about the size of your space and what kind of unit is required. A larger room or office space will demand a unit of higher capacity or even two units, whereas smaller rooms or office spaces will be sufficient with an air conditioning system with a smaller capacity.
Number of People in the Room
The more people who are using the room where you are planning on installing your air conditioning system, the higher the demand for cooling power will be. If you have more people in the room that you're planning to install your air conditioning system in, you will require a unit with a higher capacity. For a room with less people in it, the capacity doesn't have to be so high. So ensure to consider how many people are going to be working in the room that you're planning to install your air conditioning system in.
Space You Have for an Air Conditioning Unit
The size of space that you have for an air conditioning unit is also important to consider, as different units come in different sizes. There are different types of air conditioning systems to keep your office cool, including split systems, multi-split systems, VRF systems and many more. For example, split air conditioning units are the ideal choice for smaller offices as they don't take up as much space. So consider what space you have to put your new air conditioning unit in as this will impact the system that you choose.
Looking for Air Conditioning Installation for your Office in Dublin?
If your office in Dublin is in need of a new air conditioning unit to help keep your staff cool, happy and comfortable, why not get in touch with our team at Complete Air Conditioning today? We have been providing our clients across Ireland with our air conditioning installation, maintenance and repair services for over 20 years.
We have air conditioning systems to suit all businesses, whether you work in an office, a retail store, a market, a hospital, or a large commercial building. We service clients across a wide range of industries, ensuring that all of our clients have access to high-quality and affordable air conditioning systems from the leading suppliers and manufacturers.
We offer a wide range of air conditioning systems to choose from, including VRV systems, VRF systems, split systems, and multi-split systems. We work closely with our clients to help them choose the right air conditioning systems for their businesses that meet unique cooling needs.
Get in Touch With Our Team Today
If you'd like to learn more about having an air conditioning system installed in your office in Dublin, please contact us today. You can fill out our online contact form, and a member of our team will be in touch with you shortly to discuss your requirements. You can also reach us by giving us a call on 01 8530252 or by sending us an email directly to info@completeair.ie.