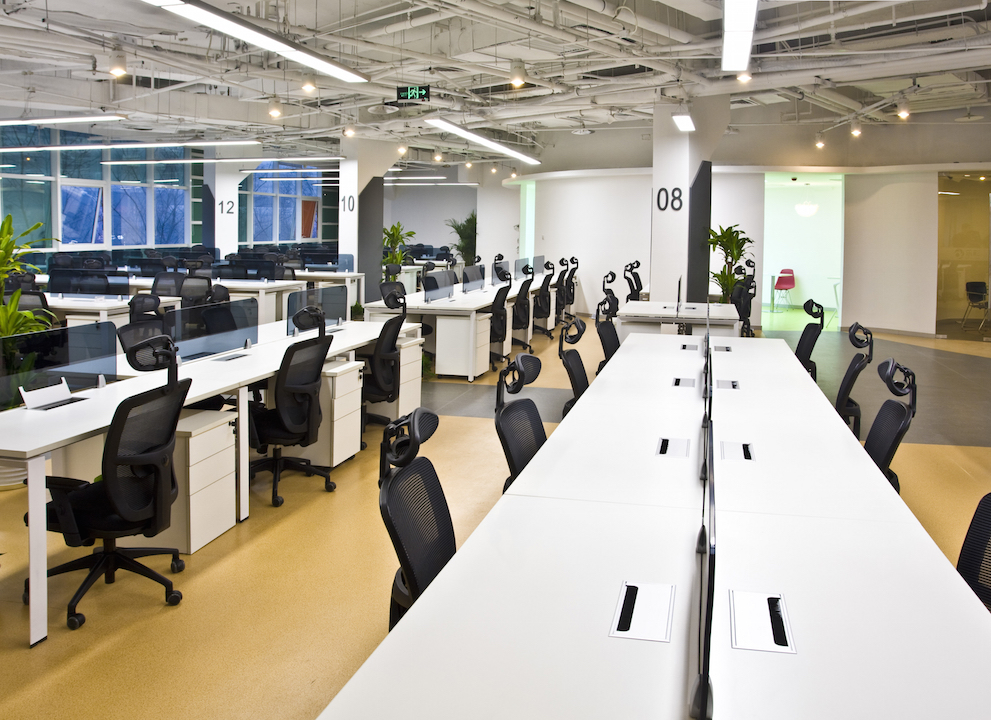 How your staff feel in an office is important, and the temperature of your office spaces can greatly influence the way that your staff feel and hinder their productivity levels. Your staff spend a lot of time at work, therefore you need to ensure that they are in a comfortable working environment. There are many advantages to having an air conditioning system installed in your office; from increasing your staff's productivity, to ensuring that the temperature is stable in your office, to keeping your staff healthy. 
Here at Complete Air Conditioning, we have put together this post, to outline the key benefits of installing air conditioning in your office. We offer consultancy, system design, installation and maintenance of air conditioning and refrigeration systems across Ireland. To learn more, keep reading and for further information on our air conditioning installation in Ireland – visit our website today.
Ensures that your Staff are Comfortable All Year Round
Having an air conditioning system installed in your office ensures that your staff are comfortable all year round, no matter the weather. They allow you to provide a comfortable working temperature, and let you respond rapidly to temperature changes. This allows you to stabilise the temperature in your office, changing it from cool to warm when needed. No member of staff wants to be sat in an office that is too cold or too hot, and it can affect the way that they work as well as how they feel. By having an air conditioning system installed you can ensure your staff are comfortable all year round, no matter if its hot or cold outdoors.
Improves the Health of your Staff
An air conditioning system can also work to improve the health of your staff. Air conditioning systems help to improve the air quality around your office, allowing your staff to benefit from clean and filtered air in their work environments. They can remove pathogens, dust particles, odours and allergens and leave the air crisp and fresh for your staff to enjoy. This makes sure that your staff are as healthy as possible, and allows you to have peace of mind that you're doing all you can to look after their health whilst they're in the office.
Increases the Productivity of your Staff
It can also increase the productivity of your staff, and enhance their focus and motivation levels. When your employees are working in a comfortable environment with a stable temperature, they will be more switched on and focused and less likely to get tired or distracted. This means that your employees will produce better and higher-quality work. Air conditioning will help to keep your staff members cool and comfortable in your office space, without feeling uncomfortable in a stuffy office or an office that is too cold.
Looking to have Air Conditioning Installed in your Office Space in Dublin?
We hope this post has explained just a few of the key benefits of having air conditioning installed in your office. We provide air conditioning systems that are closely aligned to your business requirements, and our team can help you to choose the appropriate air conditioning system for your office. Some of the systems we provide include VRF, VRV, split, and multi split systems and we partner with leading air conditioning suppliers ensuring competitive pricing and maintenance reliability.
With almost two decades of experience, you can rely on us to provide you with an efficient and appropriate air conditioning system for your office that will keep your employees productive, healthy and comfortable. Every air conditioning system that our team installs is fit-for-purpose, and future-proofed to help avoid constantly and unscheduled repairs. We also specialise in the maintenance of air conditioning systems, to ensure that they are functioning all year round.
Contact us Today to Learn More about our Office Air Conditioning Installation
To learn more about installing an air conditioning system in your office space in Dublin, then contact us today. Reaching us couldn't be easier, all you need to do is fill out our online contact form and a member of our team will be in touch with you shortly to discuss your requirements. You can also easily reach us by giving us a call on 01 8530252 or by sending us an email to info@completeair.ie.