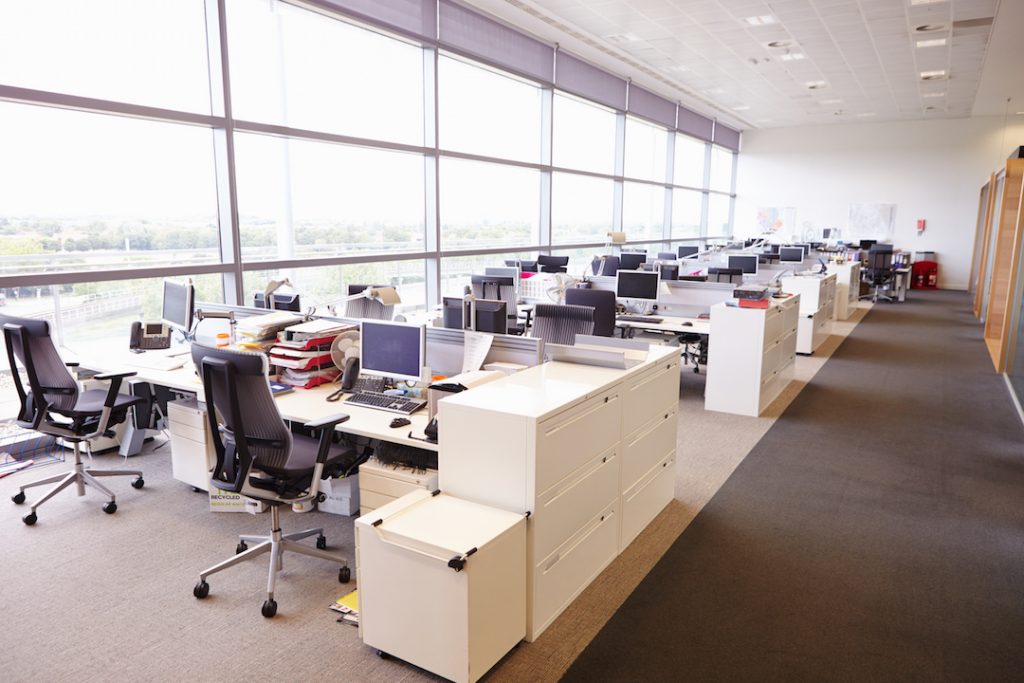 Having an air conditioning unit on your property is incredibly convenient because it allows you to keep your home or workspace at a pleasant temperature. Whilst it is so useful when it's working, what do you do when it stops working? What do you do if your air conditioning is not functioning properly in Dublin?
Fortunately, our team at Complete Air Conditioning is here to help. With more than twenty years of combined experience, we've worked closely with all brands and models of air conditioning units, allowing us the experience to solve your problem for you. If you've noticed that your air conditioning is not functioning properly in Dublin, then below is a checklist.
Check your Thermostat
Checking the thermostat is an important step because the issue might be that your air conditioning unit hasn't switched itself on. Unless your thermostat is not set to at least five degrees lower than the current temperature, then it's unlikely to work the way that you're expecting. As a result, you might find that your air conditioning is not functioning as it should in Dublin or, if it is blowing out just hot air. Make sure that your thermostat is set to the right temperature. Also make sure that your thermostat is working and connected properly, as that can impact the function of your unit.
Check your Air Filter
A blocked air filter can really affect the way that your unit works. If your air conditioning isn't blowing correctly in Dublin, it might be because the filter is blocking the airflow. The filter in your unit is really important because it helps to filter out pollutants and particles from the air you breathe, giving you a high quality of air. But over time, this filter can become clogged, particularly if they're not regularly replaced. It's important, if you notice that your air conditioning is not blowing correctly in Dublin, that you take the time to check and replace your filters before doing anything drastic. We cannot emphasise enough how important this is because your filters can cause damage to the motor of your air conditioning if it's allowed to overheat.
Check your Air Conditioning is Being Powered
This might sound like an obvious thing for us to suggest, but you'd be surprised how easy it is to not notice when no power is going into your air conditioning. Take the time to check the switches by the compressor which is on the outside of your unit and at the circuit breaker, as sometimes the switches can be thrown. Remember, your unit requires a large surge of power which could cause a trip, which could lead to a lack of function. So if your air conditioning is not blowing correctly in Dublin, just make sure that it has the capacity to do so.
Want to Find out More?
If you've checked all of these things and your air conditioning is still not functioning correctly in Dublin, then feel free to give us a call today on 01 8530252 or message us through our website to arrange for one of our experts to come and run some diagnostic tests.
Why Choose Air Conditioning Hire in Dublin?
One of the issues with purchasing your units is the fact that you have full responsibility for them. This means that you have to arrange for the inspections, servicing and repair of these units, which can be time-consuming, not to mention expensive. But with air conditioning hire in Dublin, you don't have to worry about any of this.
Our team will organise the maintenance and servicing of your unit without you needing to instigate it yourself and there will be no extra charges because it will all be a part of your hire costs. If something is up, all you need to do is call one of our trained technicians and we'll be with you at an arranged time. With a vast amount of knowledge and experience built up over the twenty years that we've been in the industry, we are the go-to company.
When it comes to something as influential to your environment as an air conditioning unit, it's important you make the right choice. Choosing quality units can make your experience much more convenient, particularly in the long term. This quality is more than just about the original style and efficiency, it's also about having the support that you need to keep the quality up.
Regardless of how diligent you are when it comes to checking for air conditioning faults and repairing it, you can save yourself all of the stress of doing it yourself by turning to our technicians. We have spent a significant amount of time perfecting our air conditioning hire in Dublin, and you can rely on the quality that we have to offer you. This sort of quality is something that you might struggle to find if you're trying to purchase your units, particularly if you're looking to purchase your units second hand.
Want to Find out More?
If you're interested in finding out more about our air conditioning hire in Dublin, then feel free to give us a call today on 01 8530252 or message us through our website. We would be more than happy to talk to you about the advantages and disadvantages of air conditioning hire in Dublin and how we can make it work for you.
Reasons to Invest in a Refrigeration Service
Having a refrigeration service in Dublin is important because it is an area that is designed to keep things cool. Food which is not kept at the correct temperature can lead to breaches of legislation and health problems. Without refrigeration service in Dublin you may find that your bridging system is more susceptible to breaking down because small problems have gone undetected and been allowed to develop and cause more damage. This will be costly for you, and might also have an effect on work productivity especially if your refrigeration system is a vital aspect of your business.
Our refrigeration service in Dublin allows us to complete maintenance tasks for your refrigeration system, so that we can see if your system is performing correctly, and then make the necessary changes if required. Additionally, if you require a refrigeration installation, then we will be more assist with this too. Our engineers are all qualified and certified with F-Gas, Safe Pass and City & Guilds, so you can rest assured that the service will be completed by fully trained engineers.
Why Choose Complete Air Conditioning
We are the leading team to complete your refrigeration service in Dublin because we have the experience and knowledge to be able to work on different types of refrigeration systems, giving us the chance to help a variety of customers. For example, in the past we have helped bars, offices, restaurants and many others.
We are able to help our customers from start to finish making sure that they receive a product and service that is most beneficial to their system, and the suppliers that we use to get our systems from are of a high-quality. Complete Air Conditioning can also offer services for air conditioning systems alongside our refrigeration services in Dublin.
Want to Speak to Our Team?
If you have any questions about the refrigeration service in Dublin you can raise them with our team and discuss them over the phone by calling 01 8530252. Additionally, you can put any questions or queries to us in an email, and send them to info@completeair.ie, or via a message through our contact form. We look forward to hearing from you.